The small size aside (60.000 inhabitants!), Grand Cayman is a stunning Caribbean destination and has "it all", nature adventures, sea adventures, paradisiacal beaches, culinary highs, and a bit of city life in George Town.
After my visit in August 2022 I would say GO, Grand Cayman really is an amazing holiday destination!
This page contains affiliate links! If you like this free content and do your bookings through my links, it may provide a small commission for me at no extra cost to you! As an Amazon affiliate, I also earn from qualifying purchases. Thank you for your support!
Grand Cayman Map
Even if it is a small island, having a Grand Cayman itinerary is a smart move if nothing else to make sure you have identified all the fabulous adventures you might want to embark on while visiting.
Did you also know that the Cayman Islands is lying just over a hundred miles south of Cuba, just below the colonial city of Trinidad?
Grand Cayman Itinerary – The Stunning Tiny Grand Cayman!
Let me tell you upfront that the Cayman Islands is not a super budget-friendly backpacker kind of destination, as you will see from this Grand Cayman itinerary.
The level of prices reflects that, as you will find out.
If the Cayman Islands were an independent island state and not a self-governing British overseas territory, the islands would probably be the wealthiest nation in North America.
And maybe the most beautiful one?
Maybe you will not follow this Grand Cayman itinerary to a tee, but as we used to say in the army; "The plan is nothing, planning is everything".
You will always be prepared for contingency!
NOTE: The Caymans removed the last Covid-19-related restrictions in August 2022, so there are no specific requirements to enter the Cayman Islands in January 2023.
Day Zero Grand Cayman Itinerary | Jetlag!
I am assuming that you have had a few hours on one or more airplanes ahead of your arrival in the Caymans, and might not be up for a full adventure day just yet!
Spend your arrival day checking in to your hotel (getting your rental car?), and manage your jet lag.
Have a nice dinner, and get ready for your first day of exploring Grand Cayman. Maybe do some tour planning?
Day 1 Grand Cayman Itinerary | Beach Day!
What is a Caribbean island if not a beach paradise?
The most famous beach on Grand Cayman is Seven Mile Beach, which runs along the whole western shores of the island, bordered by hotels, resorts, and restaurants.
The Seven Mile Beach is divided into beach zones that have unique names, like Governors Beach, Cemetery Beach (and reef), West Bay Beach, and Coral Beach.
Especially the Cemetary Beach is famous for the coral reef with amazing life you can reach in a short swim!
Cemetary Beach has free parking, bathrooms, and a shower near the road. The water is usually calm and clear, and if you swim out 200 yards, you can even spot cool stuff like large turtles and barracuda.
PRO TIP: If you don't freak out by having to drive on the "wrong" side of the road (left), getting a rental car for a couple of days on your Grand Cayman holiday might be a good idea.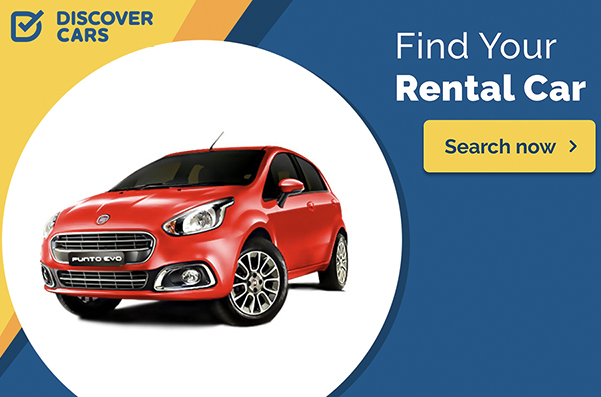 You also have the Public Beach zone along Seven Mile Beach on West Bay Road, where the locals go for a beach outing, especially on the weekends.
Close to the Public Beach you also find free parking and restaurants like the Fishbowl, and the mobile truck Murph's Kitchen where people stop by again and again just for the amazing food!
Also read: Spectacular Swimming With Stingrays Grand Cayman Island!
From West Bay Road, you can enter Seven Mile Beach from almost anywhere via narrow little path entries, look out for the signs that say "beach access".
If you also like to learn something while on holiday, opt for a guided tour around the West Bay, showing you the highlights and including a stop at Seven Mile Beach!
Rum Point Beach is another picturesque beach spot on Grand Cayman, on the northern shores of the island.
Rum Point Club normally offers a famous Mud Slide cocktail, hammocks, great dining options as well as white sand and crystal clear seas.
You can also opt-in on different tours starting here, to Stingray City or Starfish Point.
NOTE: As of August 2022, the Rum Point facilities are closed for maintenance, and will probably open sometime in the fall.
Find Out What Flight Prices Are Right Now!
Evening Day 1 Grand Cayman Itinerary
If you have not had an overdose of the sun (and don't have dinner included at your hotel), head out for a nice first-day dinner at the colorful Coconut Joe's Bar & Grill on West Bay road.
Here you find a chill atmosphere, great food at reasonable prices, and excellent service.
Also read: 33+ Legendary Things To Do In Havana Cuba 2022!
Also read: 7 Perfect Itineraries For One Day In Miami!
One very touristy, but amazing thing that you really don't want to miss, is swimming with stingrays in Grand Cayman in Stingray City.
Stingray City is a sparkly glittering sandbank a short boat trip off the island, where the water is waist deep, and which is the home of around 50 (now famous) stingrays!
The tour to Stingray City was so much more fun than I thought! Even with a lot of tourists treading the water, the stingrays swam through our feet in packs, seemingly not at all bothered by the presence of humans.
You need to book a tour to get here, and the guides will caution you on how to behave in order not to hurt or disturb the stingrays.
Then you will be able to feed them, and even get a wet kiss if you are up for it!
Pro Tip: Get yourself a water bottle with a filter before your holiday, and you can drink water from anywhere!
The swim with stingrays in this glass clear shallow water mid-sea was a high point on my Grand Cayman itinerary, and I really recommend it to you too.
This tour also has a snorkeling stop where you can explore beautiful reeves and shoals of fish for a while before returning to shore.
I went with Stingray City Cayman Islands, a tour that I booked on Viator online a couple of days prior.
You can also book this trip as a top-rated private tour if you are a larger group of up to 12 people traveling together, making it a special experience!
Also read: Spectacular Swim With Stingrays Grand Cayman!
Do you keep thinking you should have had a GoPro? Going swimming with stingrays in Grand Cayman might be a perfect opportunity to get one!
Evening Day 2 Grand Cayman Itinerary
After a short breather at your hotel, I suggest you head for Camana Bay on the west side of the island.
Located in the heart of Seven Mile Beach, Camana Bay is a lively small waterfront town of its own that brings together more than 3,300 people daily.
It is sparkling with cultural experiences, top-notch shopping, and more than a dozen restaurants, cafes, bars, and specialty eateries for you to enjoy. Take a stroll around, and have a seat anywhere you fancy!
Stop by here in the daytime too some other day if you need to get some shopping done.
Day 3 | Meet The Cayman Dolphins And Turtles!
You might want to consider renting an electric bike for the day, Grand Cayman is not that big, and this is a reasonable and environmentally friendly (and healthy!) way to get around.
You can also join an organized day bike tour on Grand Cayman if you want a guide to take you to all the interesting places!
If you go on your own, you can head up towards West Bay, where you find the Dolphinarium and Cayman turtle center.
The Cayman Islands are famous for their marine life, and there are several combined research centers that are also open for tourists to both meet the animals and learn about them as well.
The Dolphin Cove and the Cayman Turtle Center are both great places to experience and learn!
Also read: 10 Perfect Day Trips From Havana Cuba 2022!
The Dolphin Cove has a natural habitat for its bottle-nose dolphins, the dolphin carers will teach you a lot of things about these social animals.
You can opt to swim with them (and have your photos taken) if you want to.
Please read the reviews for the dolphin center Dolphin Cove before you book your tickets, as the reviews are incredibly varied! Some have had great experiences here, while others have not.
Then head over to the Cayman Turtle Center almost right across the road in West Bay, where you can learn about the turtles, see them up close, and also swim with them as well if you want to.
Also read: Travel Essentials Women Edition 2022!
While you are in West Bay, you might want to stop for a late lunch at Macabuca Bar & Grill.
This is a super relaxed outdoor place that the locals love, situated on a pier where you can see divers and snorkelers heading for the water while enjoying a light meal and a drink.
Afterward, you may drop by Blackbeard's Rum Cake factory across the street to stack up on some original rum cakes to bring back with you, and maybe sample a tiny bit of local rum before your electric bike whooshes you home to relax!
Evening Day 3 Grand Cayman
A bit before sunset, book a table at the venerable Grand Old House on the waterfront of George Town.
Expect a spectacular sunset experience combined with excellent food and service to finish off your sightseeing and exploring day.
George Town is the capital of all the Cayman Islands, located on the southwestern corner of Grand Cayman island.
This little capital is filled with high-end shopping options, touristy t-shirt and memorabilia shops, jewelry shops, and seaside restaurants and bars.
Stroll around George Town port and admire the view of the humongous cruise ships (maybe you are a passenger?), visit Hero Square, see the clock tower and visit the National Museum to learn about the culture and history of the Caymans.
Also read: The Spectacular Inca Trail 4-Day Trek To Machu Picchu!
Why not use this sightseeing day to also do a Rum & Beer Tour with lunch, that ends with a relaxing time at Seven Mile Beach!
With your local guide, visit a rum cake factory and the island's only rum distillery to learn how rum is distilled and taste a few different varieties.
The last stop on this tour is the Seven Mile Beach Club on Seven Mile Beach.
Here you'll have access to the beach and all the facilities, like free wifi, showers, changing room, a bar, a restaurant, and a refreshing pool.
Evening Day 4 Grand Cayman
For this evening you might just grab a quick meal, and join an amazing experience; a night bioluminescence snorkeling tour after dark!
This adventure takes place in Bioluminescent Bay, a 20 minutes boat trip from the departure point at Cayman Islands Yacht Club.
You can stay on the boat if you prefer, but this is an amazing chance to swim in self-glowing water.
This happens because of super high concentrations of bioluminescent phytoplankton; tiny microscopic plants floating in the water.
When they are disturbed, they shoot off a burst of light flash lasting only a fraction of a second, which is visible to us humans, a spectacular night sight!
One particular natural wonder everyone talked about as super special in Grand Cayman, is the Crystal Caves.
These caves are located on the north side of Grand Cayman, which is also home to tropical forests.
You will be able to stroll through the tropical forest, learn about local plant and animal life during the tour, and then enter inside the caves and see amusing stalagmite and stalactite formations.
This is an organized and regulated tour where you need a guide to enter, and you also need to be at least two people to be able to book!
Evening Day 5 Grand Cayman
One restaurant I recommend you make time for during your holidays is Agua Restaurant And Lounge in Camana Bay (if you didn't choose that already the first night!).
Here there is an incredible evening atmosphere when the whole Camana Bay area is lit with hundreds of lights, and you are seated just on the waterfront seeing the sky going from blue to pink to dark on the horizon.
I had an amazing tuna steak here, lovely wine, and super attentive and friendly service. 10 out of 10 from me!
If you have a rental car (or book one for this day), head over to explore the eastern part of the island! You can even do it in a fun way, joining a top-rated three-wheeler mini-car tour!
Go visit Queen Elizabeth II Botanic Park, Pedro St. James Castle, the Tortuga rum cake factory, and the Blow Holes in the east end (where seawater gushes through openings in the rocky shoreline, creating a natural blowhole effect).
If you don't want to embark on your own exploration with a car (or an electric bike), you can do this as this organized tour.
This is excellent for first-time visitors who don't really know their way around, or who are limited on time.
Alternative Day 6 | Brilliant Scuba Diving!
Being a Caribbean island, naturally, there are amazing scuba diving options on Grand Cayman.
If you already are a certified diver, or even if you want to try an introductory dive, there are lots of possibilities.
I went for a two-submersions day trip with DNS Diving, which was great!
As the weather was a bit rough on the north side (which was the original plan), we departed for two dive sites just off the northern part of West Bay.
The dive sites of the day were Round Rock and Rainbow Reef, and both were calm beautiful nature dives with amazing visibility, the latter the shallower.
Round Rock had deep canyons, formations of overlapping plate coral, and beautiful narrow passageways leading down the wall.
First, you go deep to the base of the rock formation, and then you spiral up and around the open tunnels until you reach the flat top, where there is a myriad of marine life.
The second immersion of the day at Rainbow Reef is a rather shallow dive, around a max of 15 meters where there is incredible marine life!
Evening Day 6 Grand Cayman
For a really breathtaking food experience on your last night, why not visit Ristorante Papagallo all the way up on the northern tip of the West End of Grand Cayman?
You have to cross a wooden bridge to get to Ristorante Pappagallo, and underneath you will see silvery tarpons roaming around, always looking for scraps from the kitchen according to the staff!
Entering the spacious foyer, Pappagallo's oldest employee with over ten years of experience, the African gray parrot Humphrey Bogart, will greet you at the door!
Papagallo has a well-stocked bar decorated in art deco style, where you can have a pre-dinner drink while waiting for your table.
Guests generally say about Papagallos that here they have had the best food, service, and overall experience from this amazing location overlooking the mangroves according to the reviews.
Day 7 Grand Cayman Itinerary | Homebound!
Sadly, time to go home!
Sleep in if you can before your flight, have a nice breakfast, pack your stuff, and store all your memories easily accessible until your next getaway.
Places To Stay In Grand Cayman
There is a myriad of available accommodation options on Grand Cayman, of which none are in the category of cheap.
Starting from around $100 a night (if you plan ahead) and up, your choice probably will depend more on location than price.
Budget Option Stays In Grand Cayman
Budget option 1:
One of the places you come closest to a budget option on Grand Cayman is The Locale Hotel.
The Locale is perfectly located within walking distance from both Seven Mile Beach, and Camana Bay with all its shops, restaurants, and amenities. I loved it here!
You will find modern spacious rooms (with coffee-makers), a kind of Scandinavian vibe, excellent cleanliness, a coffee shop on-site, and great service!
There also is a chill pool area (borrow a towel in reception for the beach), and a dine-in option at the Bonfire Grill which serves an amazing salmon salad, and is also where you have breakfast.
Also read: 14 Best Tours In Ocho Rios Jamaica 2022!
Budget option 2:
Listed as a Vrbo vacation rental, you find the Holiday Inn Resort Crystal Harbor on the eastern side of West Bay and Seven Mile Beach on Grand Cayman.
This hotel is some distance from the shops, Camana Bay, and the neverending Seven Mile Beach.
It offers its own little beach though, a huge garden, super nice pool area, a restaurant on-site, and a zen quiet and relaxing ambiance.
At the Driftwood Bar & Grill, I had the best tuna salad I have had in ages!
The rooms are delicate, roomy, and spacious, and mine had a cozy balcony with a view of everything; garden, pool, and beach!
Excellent hospitality and service from check-in to check-out and the hotel have a free shuttle that gets you where you want to go in the area so you don't really have to worry about the distance!
High-end option: The Grand Cayman Marriott Beach Resort is situated right on Seven Mile Beach!
This is an elegant high-end hotel that is also within walking distance from Camana Bay shopping and various restaurants on West End Road.
In-house is an exquisite lobby restaurant, a well-equipped gym, and a pool sitting almost right at the beach beside the Vista Beach Bar.
The Grand Cayman Marriott is also home to Veranda, a beautiful oceanfront restaurant that serves grilled fish and seafood signature courses accompanied by the most stunning sunsets!
With a long list of luxury amenities on-site, you don't really need to leave this hotel if you don't want to.
My room here was delicate, the service impeccable, the ambiance chic, and the sushi in the lobby restaurant really good!
The check-in staff was also super helpful with getting me awake and to the airport long before the sun rises on my departure day.
Places To Eat Grand Cayman
Super ambiance:
The Italian suitably named Casanova By The Sea restaurant offers a wide selection of Italian cuisine, coupled with stunning outdoor seating, views, and some amazing seafood creations.
Casanova's wine list is designed to cater to all different tastes, and the service is super! At Casanova, you wander into an atmosphere that is warm and welcoming, with homemade pasta and crisp Italian pizzas.
The desserts will probably be some of the most amazing Italian desserts you will have, according to reviews from former guests!
Fine dining:
In the fine dining segment, consider an evening at Upstairs Restaurant on the north shore, close to Rum Point.
Upstairs at Kaibo is lauded by locals as the island's finest restaurant, renowned as regal and refined, where grand plantation house design meets its match in the kitchen.
You will have a spectacular sea view, and when you are all done eating, you can retreat to a lounging couch while making your way through a substantial cocktail menu.
Try a "Smoking Gun" (which is a cocktail, nothing more sinister)!
Where Is Grand Cayman?
If you have a hard time pinpointing exactly where is Grand Cayman, it is a small island group south of Cuba and west of Jamaica, between Jamaica and Mexico's Yukatan Peninsula.
It is so small it almost disappears when you expand the map to get the whole region!
Apart from Grand Cayman, you have the smaller Little Cayman, and then Cayman Brac. The capital city is George Town on Grand Cayman, which is the most populous of the three islands.
Getting There And Around
For some reason, the entry process to the Cayman Islands is strict and thorough. You will not be able to board an inbound flight without an outbound flight ticket, even if you are eligible to stay for 90 days.
Also expect to be questioned about the purpose of your stay, length, your occupation, and whether you know anyone in the Caymans already.
Airlines that fly to Grand Cayman are Cayman Airways, American Airlines, United, JetBlue Airways, British Airways, Canada Air, Westjet, and Delta.
There is no Uber in the Cayman Islands, but it is easy to get a hold of taxis anyway. Here are 15 taxi companies operating in Grand Cayman.
Be aware, like everything else, taxi fares are quite expensive in the Caymans.
Or you can get yourself the freedom of a rental car, and explore the island on your own (if you don't mind driving on the left side of the road!).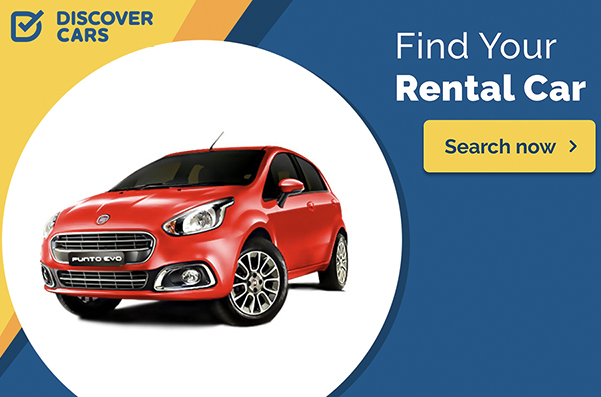 There are frequent bus shuttles driving along West Bay Road, around every 4-5 minutes in the daytime. These buses will stop anywhere, not just at bus stops. Wave your hand when one is coming (it has a huge sign that says "bus"), and it will pick you up!
The fare is $2 regardless of how far you are going.
$US is accepted everywhere just like the Cayman Island dollar (CI for short), at a value of 1 $US ~0.8 CI.
Grand Cayman Itinerary Upcoming Events!
If you have any particular subjects of interest, Grand Cayman is the host of several festivals and events every year!
Some have been postponed due to Covid restrictions, but for the rest of this year, here is what is happening!
September 3rd to November 26th: Pirates Festivities
October 21-21: Cayman Cocktail Week
November 21-23: the Cayman Islands Classic Basketball Tournament
December 4th: Walkers Cayman Island Marathon
Stay up to date with future events on Visit Cayman Islands!
Booked Your Flight Yet? Compare Prices Here!
Wrap-Up Grand Cayman Itinerary!
Whichever type of traveler you are, I am pretty confident there is something for everyone in this itinerary.
Feel free to mix and match, and put everything together so that it fits your mood and travel style perfectly! Some people like a whirlwind of a holiday, while others prefer to chill.
Whatever makes you happy!
Like The Article? Pin It For Later!