Where To Stay In Havana| Best Hotels, Neighborhoods & Areas (2023)
When you decide where to stay in Havana for your holiday, the most important thing is that your holiday home provides what matters to you.
There are several 5-star hotels in Havana that meet high standards; the last one opened as late as November 2022.
You also find a lot of casa particulares, boutique hotels, and hostels among great places to stay in Havana, in various neighborhoods with different ambiances.
This article contains affiliate links! If you like this free content and use my links to do your bookings I get a small commission at no extra cost to you! Thank You!
Where To Stay In Havana By Neighborhood
A quick intro to the different city districts in Havana might come in handy when you are choosing where to stay in Havana.
The most important city districts to know about in Havana are Old Havana, Central Havana, The Vedado, Miramar & Playa, Habana del Este (east Havana).
And lastly, Plaza, where you find the Plaza de la Revolucion.
If you are an American citizen, be aware that there exists a list of hotels and institutions that are prohibited for you due to US regulations on travel to Cuba for Americans.
Map Of Havana
Also read: 42 Legendary Things To Do In Havana 2023!
The Ambiance Of Old Havana
Old Havana, or Havana Vieja in Spanish, is the original part of Havana.
Here you can walk narrow streets, take in the old-city vibe, eat and drink, and try to notice all the magnificent details that are everywhere.
Founded 500 years ago by Spanish colonialists, Havana and Cuba was built in the architectural styles popular in Europe at that period, which gives the city its intriguing ambiance.
Pro Tip: Best Breakfast Sandwich At El Cafe In Old Havana!
Not only is Old Havana super charming, but it is also noisy and full of people and dogs, rubble, and art.
You will be close to "everything" here: all of the beautiful plazas, cafes and bars, old original fortifications, and museums and historic artifacts.
Expect that the life of the streets merges with the life inside your casa particular when you are staying in Old Havana; you will not miss anything going on outside even if you wanted to!
NB: If you are on an American server, some of the links in this article will not open unless you use a VPN.
Where To Stay In Havana Old City
A beautiful hotel in a classic building situated on the verge of Old Havana, right next to Prado Avenue, is Iberostar Parque Central Hotel.
The Parque Central is situated a stone's throw away from El Capitolio, El Prado Avenue, and Old Havana.
The rooms are airy and delicate, and the rooftop pool, bar, and restaurant are a nice oasis for your afternoon siesta before you head out into the Havana nights.
This hotel is not among the newest and most modern in Havana, but it is stylish, has great service, and is in the middle of everything!
The hotel has a beautiful airy foyer and several restaurants, and the rooftop restaurant, bar, and lounge area are perfect for winding down.
Like a white marble sphinx, the Manzana Kempinski luxury hotel lies on the frontier between Old and Central Havana!
You find it just on the verge of the beautiful Parque Central and the start of the venerable Prado Avenue in Havana.
This high-end hotel offers not only a perfect location but is also a tranquil oasis in the city of noise, music, and a Latin vibe.
From the rooftop bar and blue pools of the Manzana Kempinski, the city noise is just a whisper, while still only a minute away!
At the Manzana Kempinski, you will lack for nothing: amazing restaurants, service, a pampering spa, a gym, and a variety of exquisite rooms.
The icing on the cake is the rooftop restaurant with the infinity pool from where you have amazing views all over the city!
Be aware that US citizens can not stay in Cuban governmental-owned hotels and resorts!
Gran Hotel Bristol in Havana just reopened in November 2022, and everything about this hotel is new, modern, and elegant!
I had the pleasure of staying there on the first day of opening, after the pandemic and several other troubles.
Once you enter the discreet small doors in a narrow old Havana street, the foyer opens in delicate white with a pleasant and service-minded staff immediately there to welcome you.
The rooms at the Gran Hotel Bristol Havana are also delicate and elegant, the bed super comfortable, and the rain shower bathroom excellent (water pressure can be a bit of a hassle in Havana).
The Gran Hotel Bristol has several restaurants, but my favorite is the rooftop bar on the 6th floor, where the pool is.
Here is also an uninterrupted view of El Capitolio, only a stone's throw away. And that is also where you will have your breakfast!
A perfect starting point and tranquil night oasis for your Havana stay!
It will be sent straight home you your mailbox within days!
Old Havana Stays On A Budget!
The Residencia Santa Clara is a boutique hotel with excellent reviews all around.
Beautiful eclectic interior details and elegant rooms situated in Old Havana right next to Havana Bay and minutes from Plaza Vieja.
Continental breakfast is included, and there is a coffee shop, rooftop terrace, and bar. Guests can also connect to free WiFi in public areas, which is a treat in Cuba!
The highest-ranking hostel in Old Havana on Hostelworld is Hostel Mango, situated a few minutes from Plaza Vieja, the Old Square.
The Hostel Mango has a mixed dorm, private room, cozy common areas, and a lofty terrace for chilling in the afternoon.
And the cobblestoned streets, plazas, and nightlife are right outside your door!
Things To Do In Old Havana
✔️ Walking tours in Old Havana are a super way to get to know the city and learn about the history and special buildings and places in the old city at the same time!
✔️ While in a city where music and dance are everywhere, why not take a dance class?
The Cuban salsa-style Salsa Casino is super fun and will prepare you for a night out in stilettos later!
Central Havana Maze Of Old Streets
Central Havana, or Centro Habana in Spanish, is the first expansion of the original city towards the west along the Malecon.
Havana Central district is very similar to Old Havana. The difference is that the streets are narrower, the houses are more run down, and the ambiance is more of a local feel.
Still classical houses, you will see more decay all around, as Central Havana has not been subject to the same restoration effort as the old city.
Here there are fewer tourists, more local markets, and more laundry hanging off of the balconies! Central Havana is also easier to get lost in!
Also read: How To Get A Tourist Card For Cuba 2022!
Surprisingly, in Central Havana, you will find some of the most spectacular restaurants in Havana hidden in the conglomerate streets, as well as a number of bars and the Casa de la Musica.
All along the outskirts of Central Havana runs the Malecon, the city boardwalk.
Here, you find a number of hotels, with a breathtaking uninterrupted view of the sea!
Also read: 10 Reasons To Spend Your Honeymoon In Cuba 2023!
Where To Stay In Havana Central District
Centro Habana, or Havana's central district, is very similar to Old Havana, but the streets are narrower, and the houses are more run down.
Central Havana is not a display of past glory; it is a barrio, a neighborhood where people live their everyday life.
Just on the edge of old Havana and central Havana is the stunning, light modern hotel located on the brink of the Malecon is Havana Iberostar Grand Packard.
It sits on the corner of the end of the Prado, where the Malecon starts.
From the infinity pool at the Grand Packard, you see straight over to El Morro, the old fortress protecting Havana, as well as the Malecon and the Caribbean Sea horizon.
The list of amenities at the Grand Packard is long, with several restaurants, bars, a spa, and a gym.
Of course, there is also the elegant pool and pool bar on the third floor, surrounded by delicate lounge furniture!
Read more about the Iberostar Grand Packard here!
Closer to the Vedado along the Malecon you find Malecon 663.
This is a boutique hotel with several floors filled with colorful details, fun interior artifacts, and elegant salons with a Cuban touch.
At the very top is the rooftop terrace, sitting on top of the Malecon, where you can enjoy an afternoon aperitif or even dinner.
And of course try out the glass jacuzzi in the middle of the terrace, cocktail in hand!
Also read: 18 Of The Unquestionably Best Beaches In Cuba 2022!
In Central Havana, there are a myriad of casa particulares, so even if you have nothing booked, you can easily find a bed with a roof for the night walking the streets here.
Casa Zeila is a top-rated casa located in Central Havana's heart, just around the corner from Casa de la Musica. From the balcony, you also have a view of the Malecon.
Breakfast is included, and the casa has air conditioning for the hot Havana nights!
Things To Do In Central Havana
✔️ Experience an incredible Buena Vista Social Club tribute concert!
This iconic member's club and music venue from the 1940s from which the famous Cuban band that took their name is honored in a show at the Legendarios del Guajirito​, one of the most popular venues in the Cuban capital.
The Vedado In Havana
The Vedado is constructed differently than Old and Central Havana. Here you have wide avenues, open spaces, parks, and plazas.
The Vedado "downtown" is considered a business district, you find shopping malls, lots of restaurants and bars, nightclubs, and foreign embassies here.
The Vedado was originally built as a military district, reflected in the name, as vedado means forbidden (to enter) in Spanish!
If you want to live in a more modern and uptown sphere, with a downtown ambiance, and still be connected to the city vibe, the Vedado is the place for you!
Where To Stay In Havana The Vedado
Located within walking distance from the Museum of Decorative Arts, as well as several bars and restaurants, are Havana Riviera by Iberostar Hotel.
The Riviera was designated a National Monument of Cuba in 2012, no less, and you can still experience the preserved dome of the old casino, the epicenter of Cuban glamour!
You will find a more aged but elegant ambiance, and it is still considered a luxury hotel.
The Riviera is between Miramar and downtown Vedado, sitting on the Malecon with beautiful views of the sea; a taxi ride away from Calle (street) 23 in Downtown Vedado, also called La Rampa.
The Luxury Neptuno Apartment in the Vedado is a casa particular, in a more high-end modern style than most you find in Old Havana.
The Neptuno has two bedrooms, offers in-room WiFi for a charge, and beds that most guests love!
There is staff to help you on-site with tour bookings or advice, 24 hours front desk, satellite TV and kitchen amenities, and a long list of amenities at a reasonable price!
Casa particular El Cuarto de Tula is situated a couple of minutes from the University of Havana and the Malecón close to downtown Vedado.
There is a restaurant and a shared lounge, and every room has a TV, AC, minibar, and 24-hour room service, but no kitchen amenities.
El Cuarto de Tula is a great cheap option in one of the two most popular areas of Havana!
Things To Do In The Vedado
✔️ Take a tour of the Christopher Columbus Cemetery, El Colon!
This cemetery was founded almost 150 years ago and is famous for its many elaborately sculpted memorials and more than 500 major mausoleums.
✔️ Spend an evening at the magic Tropicana Cabaret!
This sparkling spectacle of dance and color is a great option for a night out, and included in your ticket is an aperitif, a three-course dinner, and after the show, you can stay as long as you like!
✔️ Visit the Almendares Park located right next to the Almendares River, also called Parque Metropolitana or even an "urban jungle".
The park was designed by the French city planner Jean-Claude Nicolas Forestier, who also designed the Eiffel Tower's Champs-de-Mars gardens in Paris!
✔️ The Parisien Cabaret was opened on the Malecón below the Vedado in Havana in 1930 and has since then been the venue for cabarets bringing together the influences of Hispanic, African, and Indo-American culture on stage.
Spending a night at the Parisien Cabaret is budget-friendly but also receives mixed reviews.
The pro-tip seems to be to book a show & cocktail and get your dinner somewhere else!
Miramar And Playa
Miramar and Playa (often referred to as one district) are the westernmost highest-end districts in modern Havana.
This is where the Cuban VIPs live, there are large conference hotels here, international hospitals, and lots of space, parks, avenues, and embassies.
The Miramar and Playa area is calm and tranquil, not within walking distance to almost anything, but then again, the distance with a taxi to Old Havana is really not that far.
Where To Stay In Havana Miramar And Playa
At the Melia Habana in Miramar, you will get the resort feeling while still in an elegant urban hotel in Havana!
At the Melia Habana, you have a tropical garden outside with three lush palm-strewn pools, bars, and a chill ambiance.
After a long day out, you find a spa and fitness center returning to the Melia Havana, several restaurants and bars, and if you want a little extra, book your stay with The Level Service!
The Alahabana Boutique Hotel in Miramar is a lovely 4-star highly-rated bed & breakfast with access to an outdoor pool, a beach bar, fast wifi, and a stunning rooftop terrace for guests.
Beautiful modern, spacious rooms to come back to at the end of the day, and a lovely garden outside.
The rooftop patio is perfect for morning coffee and an afternoon cocktail, and the service is rated top-notch!
Almendares Hostal is a super cheap option located in a beautiful colonial house just across the Almendares River on the Miramar side, in one of the best residential neighborhoods in Havana.
The hostel has a garden, patio, and terrace, and you can order breakfast for an extra fee. This is a great cheap option in a very quiet and nice part of the city.
Things To Do In Miramar & Playa
✔️ Visit the Fusterlandia art center at the edge of Miramar & Playa!
The Fusterlandia is an exceptional neighborhood created by the late Cuban artist José Fuster, who was renowned inside and outside Cuba.
Inspired by, among others, Picasso, Fuster created an art piece with tiles and colorful artifacts in his old neighborhood Jaimanitas over a period of 30 years.
Today it is a spectacular display of his work well worth your time!
✔️Spend an afternoon at the Marina Hemingway in Miramar & Playa! Cuba's main recreational port has a tranquil atmosphere, with leisure and sports boats docked around the canals.
There are several restaurants, cafés, shops, and watersports operators in the surrounding area, and you also can book trips like scuba diving or snorkeling from Marina Hemingway if you feel like exploring!
✔️ Spend an evening at the Fabrika de Arte Cubano! Possibly the best night venue in Havana for culture, where there is always a new play, jazz, contemporary dance show, concert, or exhibition.
Fabrika de Arte is not just a club; it is a phenomenon of cultural diversity in Havana!
Also read: Hotel Memories Miramar Havana Review!
East Havana | Habana del Este
Habana del Este is a district where several little villages, or Cuban barrios, follow along the shoreline towards the east.
Habana del Este is in the suburbs of Havana, not a lot of tourists here, but there are several hotels and Casa Particulares for rent.
Of all the villages in East Havana, Guanabo is mainly where some tourists find their way.
In Guanabo, there are hotels, Casa Particulares for rent, and a variety of bars, restaurants, and clubs.
None of which can be classified as luxurious, but with a pile of authenticity if you want to experience that part of Cuba!
Best Places To Stay In East Havana
Luxury option:
Among the few high-end options in East Havana, the Luxury Villa with Pool, Jacuzzi & Sea View is among the top-rated properties.
Amenities include barbecue grills, a picnic area, a private pool, and even a private rooftop spa tub.
There are four bedrooms with ensuite bathrooms and a dining area, and the house is within walking distance of Guanabo Beach!
Budget option:
Among the top-rated budget stays in Guanabo, East Havana, you find the Villa Al Eden.
This is a private home rental with free continental breakfast, a roundtrip airport shuttle, and a free daily manager's reception.
There is also a pool, WiFi, AC, kitchen, and outdoor space, on-site spa services, and the property is very close to Santa Maria del Mar Beach!
Free in-room WiFi is available to all guests, along with a terrace and a garden to enjoy.
Cheap option:
In the heart of Guanabo, you find the Villa with Oceanview Terrace, a nice budget option in East Havana. Here you have your own kitchen, outdoor space, and AC.
The property is close to Boca Ciega Beach, Guanabo Beach, and Casa Quinta (K5) nightclub, which stays open until the last guest leaves!
Things To Do In East Havana
Go clubbing in Casa Quinta (K5) in Guanabo with local Cubans until the morning hours!
Spend the day at one of the beaches along the Playas del Este beaches.
Plaza City District In Havana
Lastly, you have Plaza, where the only thing you are really close to is Plaza de la Revolucion, which is also between the airport and the city center.
You will be close to the revolutionary square, Plaza de la Revolucion, but also be dependent on taxis to go or do almost anything else.
I have never spent a lot of time in this area, but you will be able to find budget accommodation for your stay in Havana in this area.
Where To Stay In Havana Plaza District
Budget option:
The Casa Vera casa particular right at the Plaza de la Revolucion, is a budget accommodation option in the Plaza District.
From here, you can walk to the University of Havana, and the property offers AC, laundry service, a small kitchen, and breakfast is available for a fee.
Things To Do In Plaza District In Havana
✔️ In the Plaza district of Havana, you can visit the Plaza de la Revolucion and the Jose Marti Memorial Tower! The memorial tower is 142 meters high, which makes it the tallest structure in Havana.
The tower has a museum, and you can climb the 567-step staircase to enter the viewpoint for an unsurpassed view of Havana or pay a small fee for the luxury of the elevator!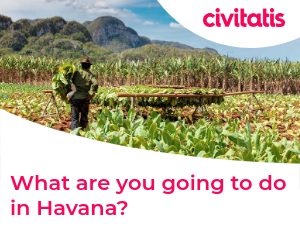 Where To Stay In Havana By Budget
You find places to stay in Havana of all categories and standards across the city in all districts.
If location is not that important to you, but standard, amenities or budget is dictating your accommodation, here are my tips.
What Is A Casa Particular?
A casa particular is a privately owned home rented out by a Cuban family, where you can live like a Cuban, closer to the real Cuba!
Where To Stay In Havana: Super Cheap Accommodations!
The cheap options for where to stay in Havana are most easily found in Old and Central Havana as well as the outskirts of the city.
Remember that when you go all-in on the super cheap side, in Havana, the quality and standard will be accordingly.
This is for anyone who really just needs a bed for the night, and anything else is a positive surprise!
One of the absolute cheapest hostel options in Havana I have found is Casa Lili Y Dani, rated as exceptional, where you can book shared accommodation.
At Casa Lili Y Dani, you can enjoy a rooftop terrace, breakfast (surcharge), laundry, towels, great coffee, help to organize tours, and at one of the lowest prices in Havana.
The recently restored Hostel Corazon del Mundo in the Central Havana district has shared dorms and private ensuites with a minimum of 3 beds at super cheap prices.
Corazon del Mundo has a terrace, AC, and towels are provided, and you can walk from here to both Old Havana, the Vedado, and the Malecon.
Where To Stay In Havana: Mid-Range Accommodations
When looking for places to stay in Havana within the mid-range, you will probably find you get more value for the buck by choosing a casa particular rather than a hotel.
Even in Central Havana, you will find amazing places for a decent price, with great personal service, and amenities with a touch of luxury and splendor.
In La Vibora in the Municipality of Diez de Octubre, Havana is an exceptional colonial-style house called La Villa Teresa listed as a B&B.
The unique features and ancient greatness has been restored here, with beautiful details.
The eclectic interior is exquisite, each room with stunning details, and the gardens immaculate with plants, a patio, and a delicate pool.
It is a bit out of the central parts of Havana, but La Vibora also offers sights, restaurants, and bars for visitors.
Vapor 156 Boutique Hotel In Central Havana
One of the hidden beauties of Central Havana's architecture is Vapor 156 Boutique Hotel, right on the edge of Central Havana towards the Vedado, walking distance from the Malecon.
The interior and the rooms are beautiful, and the Vapor 156 offers free breakfast, a stunning terrace and garden, spa services, free in-room wifi, and a coffee shop on-site!
Where To Stay In Havana: Luxury Accommodations
Some of the best luxury 5-star hotels in Havana have already been mentioned earlier, but the private market has a lot to offer on the luxury side as well.
For American travelers, many of the high-end hotels are also not accessible, as they are on the US restricted list and not in any of the 12 categories under which American citizens can travel to Cuba.
Private casa particulares and boutique hotels can give you an amazing stay; some have extra service, attention, and a personal touch in amenities and detail.
In the heart of the entertainment district Vedado is a small boutique hotel called Paseo 206 that is a member of the Small Luxury Hotels of the World and truly provides a sense of private luxury.
All rooms here are individually furnished, there is 24 hours room sevice, hypo-allergenic bedding, Frette Italian sheets, Tempur-Pedic beds, and a pillow menu.
The Paseo 206 also has an onsite Italian restaurant, in-room wifi, and spa services.
They will make you an included continental breakfast in the morning, and there is even an art gallery and a coffee shop on-site!
Walking distance from downtown Vedado, the beautiful vacation home Malecon Casa de Lujo has elegant standards.
Exquisite rooms, a lovely terrace for breakfast or aperitifs in the afternoon, and concierge service for guests.
On site you can enjoy a a jetted tub, rainfall shower, kitchen, and free WiFi.
A flat-screen TV with digital channels in your room, dry cleaning, and laundry facilities make your vacation life super easy!
Conclusion: Where To Stay In Havana
Hopefully, this article has given you a wide array of options on where to stay in Havana, so you can make an informed choice as to what is the perfect holiday home location for you!
If not, do not hesitate to contact me for any further information or advice.
I am spending most of my time in Havana and traveling in Cuba frequently, and I will be able to find out most things you might want to know, if not all!
You can easily find your own way around the array of things to do in Havana. and visit various sights and activities by yourself in Havana if you want to.
Whether you like to explore on your own (you better know a bit of Spanish!, or go on an organized tour in the city (plenty to choose from), I am sure you will not leave Havana untouched!
Just be aware that it might be a bit more challenging than other destinations due to little online presence, booking, ticket systems, updated information, language, and the transportation system.
Things often are a bit more complicado in Cuba.
One of the big tour companies that operate in Cuba (despite sanctions) is Civitatis.
I have done tours with Civitatis on several occasions, have always been happy, and they generally get high scores in their tour reviews!
If you prefer to do an organized tour in Havana or Cuba, you can research the different tours and activities by following this link or clicking below.
Get to know Hemingways Cuba! The Cuba Hemingway Tour includes visiting La Vigía, the house Hemingway bought in 1949.
Here you can see his boat Pilar, a name inspired by the Pilar Beach that he used in his famous novel The Old Man and the Sea.
You will also walk through Cojímar, a fishing village with protected coastal areas and the natural landscape of the Cojímar River Valley.
You'll have a coffee and Cuban rum at Las Terrazas, see the Ambos Mundos Hotel where he used to live, and finally visit his regular places, La Floridita and Bodeguita del Medio in Old Havana, at the end of the day.
Take a private day trip to Las Terrazas, a scenic community in the heart of an unspoiled outland designated a Biosphere Reserve by UNESCO.
After a welcome cocktail upon arrival, you will visit a 19th-century coffee plantation farm before heading to the Hotel Moka, where you can experience the lovely gardens and historic Cuban architecture.
Then you can explore Las Terrazas, have lunch, and maybe do an exciting zip-line ride before a dip in the San Juan River?
Wrap-Up Where To Stay in Havana!
Wow, that's a lot!
I have tried to present to you the various city district of Havana and various options for places to stay in each one.
For the luxury seekers, budget-aware, adventure travelers, and backpackers that just want a bed for the night!
If you did not find your perfect home away from home in Cuba here, check out this accommodation page for the ultimate overview!
Here you will also find accommodation options for other Cuban and Caribbean destinations.
Was This Article Helpful? Pin It For Later!