Make The Most Of 2 Weeks In Costa Rica (2023)
Costa Rica is a stunning but not very big country, and with 2 weeks in Costa Rica you will have time to see all the incredible adventures this country with the coastline both to the Pacific and the Caribbean Sea has to offer!
Did you know that Costa Rica – the rich coast – is actually one of the most biologically diverse countries in the world?
I spent a month here, and during that time, I did a two-week tour with G Adventures, which covered all the highlights and more! I just need to give these guys a shoutout.
G-Adventures is an experienced adventure traveler company that focuses on eco-friendly and sustainable tourism. They also make sure you get the best nature experiences, wildlife sightings, adrenaline kicks, or magic moments the country has to offer, so check them out!
So, I came directly to Costa Rica from Cuba, a short flight right across the Caribbean Sea, yet a world away. Ready for a little more than a month exploring this tiny, diverse country.
And I can tell you upfront, there is more than just surf, beaches, and endless horizons to find for you in Costa Rica, a lot more!
This article contains affiliate links! If you like this free content and use my links to do your bookings, I get a small commission at no extra cost to you! Thank You!
Unique Things To Do In Costa Rica
Although a small country, there are plenty of hidden gems on the map of Costa Rica, a gold mine of adventures and unique things to do; the country has something for everyone!
You can enjoy city life in the bigger cities like the capital of San Jose, which is beautifully surrounded by mountain ranges on all sides.
Due to its altitude, it has clear, crisp air, yet warm sun on summer days. But there are a vast number of other destinations to visit in Costa Rica!
There are enough stunning and fun destinations in this paradisiacal country for you to fill up a long and solid Costa Rica bucket list, so just buckle up for this 2 weeks in Costa Rica trip slash itinerary!
G-adventures Tours In Costa Rica
On the first day of the 2 weeks in Costa Rica adventure, the group meets up in the restaurant of Hotel Dunn Inn in San Jose.
Our G-Adventure guide for the duration, Grace, welcomes everyone and is taking us through the plan.
Grace is a firework of smiles and laughter, stories and information. We have dinner and drinks together, conducting all the introductions and a brief of the itinerary for the next weeks.
All possible and impossible questions are answered between courses and drinks. Advice is given if there is no existing answer.
The real start of the Costa Rica adventure really is day two. And really really early!
2 Weeks In Costa Rica Itinerary
Strictly speaking, this tour covers 14 days of actual travel, plus the arrival and departure day. If you can, I recommend you plan for a couple of days before or after to explore San Jose, too!
Day 1 meet-up in San Jose
Day 2 San Jose to Quepos
Day 3 Quepos
Day 4 Quepos to Monteverde
Day 5 Monteverde
Day 6 Monteverde to La Fortuna
Day 7-8 La Fortuna
Day 9 La Fortuna – Sarapiqui Rainforest
Day 10 Sarapiqui Raingorest
Day 11 Sarapiqui Rainforest – Tortuguero
Day 12 Tortuguero
Day 13 Tortuguero – Puerto Viejo de Talamanca
Day 14 Puerto Viejo de Talamanca
Day 15 Puerto Viejo de Talamanca – San Jose
Day 16 Return home!
Interesting Facts About San Jose
San Jose is the capital of Costa Rica and also the largest city.
It is situated around 1100 meters above the sea, and no more than about three hundred thousand people live here. San Jose is, however, a city it is very easy to like!
It is famous among Latin American cities for its high quality of life, security, environmental performance, and public services.
In 2006, the city was even appointed the Ibero-American Capital of Culture and is one of the world's fastest-growing destination cities.
The pedestrian streets, the people and life, music and artists in squares and walkways. The fresh air and the greenish-gray mountain ranges in the distance surround the city in all cardinal directions.
Even if you want to stay in the capital for your holiday, there are a plethora of incredible day tours to make from San Jose as well!
Just outside of San Jose, you also find the before-mentioned Alajuela, which is both the name of the province and a small city.
Travelers looking for cultural experiences will probably enjoy this region, as Alajuela is a very laid-back metro area.
There are lots of lodging and dining options; it is ideally located a stone's throw away from the province's best attractions and offers many tour and cultural activities!
From the crisp air of San Jose, for this Costa Rica adventure journey, we are heading south to a beach town a few hours away called Quepos.
If you want more freedom, renting a car and driving around Costa Rica at your own pace is a great option!
I did that a couple of years ago, and I loved it!
The traffic in Costa Rica is not difficult to navigate; just be aware that some of the mountain roads in Costa Rica can be a bit narrow and not of the best standard.
Drive according to standard (and weather), and you will be fine!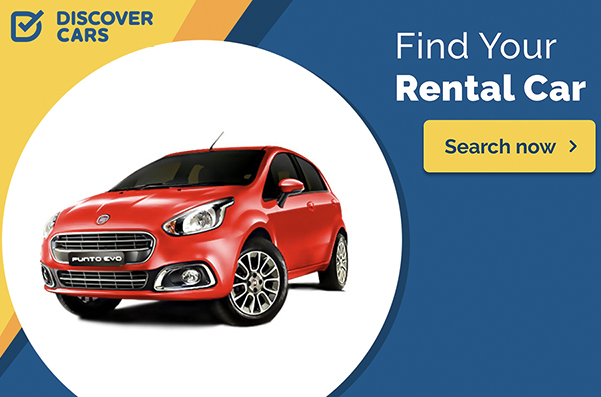 Things To Do In Quepos Costa Rica
In Quepos, along the Pacific coast, you can enjoy a couple of days of relaxing and exploring the city and Manuel Antonio National Park.
This national park contains three beautiful beaches, various forest trails, and a rainforest teeming with animal life.
In 2011 Manuel Antonio was even named by Forbes as one of the world's most beautiful parks!
A short distance away from the national park, you find beautiful white sand beaches and warm turquoise water, which is perfect for relaxing. It is also ideal for swimming, fishing, kayaking, boogie boarding, sailing, or surfing.
Tips and tricks:
Tripadvisor about Quepos

Attractions In Quepos
There is almost an unlimited number of options for things to do in Quepos.
Grace Guide with G Adventures always goes through the included and optional activities for the next day every evening so that each person can decide what activities to join.
This requires that you have to prioritize, as the time allocated is predetermined on this two-week tour!
You can choose between a variety of tours and activities in Manuel Antonio, and the Quepos is a super popular tourist destination with lots of activities! Here are a few top-rated options that are really popular!
Do a relaxing sunset sailing excursion
My absolute happiest moment in Quepos was a day trip with a catamaran!
Probably because of the shock of the heat along the Caribbean coast (be prepared!).
Just hanging in the net of the silent vessel of a catamaran, occasionally doing some snorkeling in between mojitos, suits me just fine.
Things To Do In Manuel Antonio National Park
In Quepos, you can also enjoy a couple of days exploring the Manuel Antonio National Park.
This national park contains three beautiful beaches, various forest trails, and a rainforest teeming with animal life.
In 2011 Manuel Antonio was even named by Forbes as one of the world's most beautiful parks!
A short distance away from the national park, you find beautiful white sand beaches and warm turquoise water, which is perfect for either relaxing or being super sporty.
It is also ideal for swimming, snorkeling, fishing, kayaking, boogie boarding, sailing, or surfing.
Monteverde Attractions In The Highlands
After a couple of days in Quepos, it is time to change the climate again, as we are heading for Monteverde in the mountains. A long drive along the coast at first and then up and up and up.
Monteverde is a village in the Puntarenas canton, in the middle of the Cordillera de Tilaran mountain range.
Monteverde Zipline Adventures
I find myself hovering above the ground, all propped up with a helmet and climbing harness fixed to a huge zip line system.
It feels like I am earthbound only by this random zipline guy holding on to me! I am on day five of the two-week journey in Costa Rica with G-Adventures.
The guy is counting down, and suddenly I am off, ziplining over the vast green valley in the mountains of Monteverde, Costa Rica.
The forest floor is far below, and down there, I also spot a not-so-small whitewater river hurrying away. The wind and the zipline zzzzzzìng in my ears. Absolutely wonderful.
Costa Rica Sustainable Tourism In Monteverde
A roughly four-hour drive from the Central Valley, Monteverde is one of Costa Rica's major ecotourism destinations.
Home to the Monteverde Cloud Forest Reserve and several other natural attractions.
Upon arrival, we are all living a short (but steep!) walk outside the city in a cozy little place that appears to be a family hotel.
Outside the bus, the air greeting us is again cool and fresh, and Monteverde turns out to be a small and incredibly cute mountain village where almost everything has to do with nature, adventure, or tourism.
Starting the after-dark with the guided night walk included in the program with flashlights was super interesting, teaching us the nocturnal nightlife in the cloud forest firsthand.
There are myriads of activities to attend to, and beautiful natural attractions to explore and admire.
You can also ascend to the Monteverde cloud forest region and spend days exploring the town and the cloud forest reserve, which among other things, is described as a bird lover's paradise.
Day five in Monteverde with G-Adventure is without any program, so you can enjoy the free day to explore whatever you choose.
Optional activities include the skywalk, a series of suspension bridges through the jungle canopy, a butterfly garden, waterfalls walks, cloud forest walks, nocturnal walks, a visit to a coffee plantation, or of course – a zipline across the forest canopy!
The «Lucky Town» La Fortuna Costa Rica
La Fortuna literally means «the fortune». In the shade of the nearby Arenal volcano, this town boasts hot springs and better health for anyone dipping into them!
Apparently, the name comes from very fertile lands and fortune with tourists in La Fortuna, Costa Rica. The myth says it also has to do with the Arenal Volcano´s eruptions, as it has been spared the fire so far.
La Fortuna is situated about 10 km away from the Arenal volcano, which according to scientists, is in the top 10 or top 20 most active volcanoes of the world.
The neighbor volcano, however, Cerro Chato, last erupted about 3500 years ago, which makes it a safe hiking destination in 2021.
The hike to Cerro Chato is classified as difficult and is only recommended for hikers of good physical condition (the average hike is 5 hours).
But – there are other things to do in La Fortuna as well! And with a volcano as the nearest neighbor, there are also some perks to this area.
Great adventures:
Cerro Chato Walk in La Fortuna

More Activities In La Fortuna For The Adventurous
Optional activities in La Fortuna from the G-Adventure itinerary include a full-day whitewater rafting on the Toro or Arenal Rivers.
Mountain biking, caving, waterfall rappelling, horseback riding, or a tour of the Cano Negro Wildlife Refuge.
You can also hike the area's nature trails, swim in the chilly La Fortuna waterfall, or go canyoneering and catch a bird's eye view of the forest greenery.
Like much of Costa Rica, the area is a birder's paradise with over 600 species as permanent residents.
Finally, after a long day of exploring, you can choose to take a relaxing soak at Baldi Hot Springs.
When I say «hot springs,» it is possible that you are thinking about a small lake or natural fountain, but no – these hot springs are very much presented to you in a luxury package.
The Baldi Hot Springs are PERFECT to chill after a long day of adventure and do wonders for feet, body, and mind.
Discover Costa Rica With G-Adventures
This G-adventure journey through Costa Rica is packed with all the best destinations and activities you could want to explore.
If you suffer from FOMO like me and only have two weeks – I doubt you could plan your Costa Rica vacation better yourself.
As this trip was part of a long journey for me, the fact that all accommodation and transport were pre-planned and organized was perfect for me.
I had a rather big backpack from Osprey with all my worldly belongings as I was traveling through three seasons.
In this Costa Rica tour, you will experience both coasts, the Caribbean and the Pacific – as well as the forests and mountains in the middle.
I had a great time with Grace, the Guide, and the rest of my G-Adventure group of travelers who went on to enjoy the rest of the trip.
I, unfortunately, had to leave and did not participate in the last five days, but above is my review of the two-thirds of the trip I participated in.
At the end of the article, you will also see the rest of the itinerary!
My conclusion on content and organization is absolutely a thumbs up!
It is important to note that this is a trip for those who like to arrive at a perfectly set table and just enjoy the ride.
On this journey, everything is super well organized from start to end – you just need to point at the menu.
Your vacation will be super social as well, most of the time, although you are able to withdraw or do your own things in periods not filled with activities.
This may be ideal for solo travelers who want some security and the best of both worlds.
If you like to change your plans a lot, make last-minute decisions, and get lost on your own – this might be a little stringent for the more adventurous traveling souls out there.
Below you can also read the itinerary for the last days of the G-Adventure Costa Rica program or visit the G-Adventures home page for more information.
Costa Rica Itinerary With G-Adventure
Day 9: La Fortuna and Sarapiqui Rainforest
Enjoy an included visit to a G-Adventures-supported coffee cooperative with a local lunch before heading to a jungle oasis in the Sarapiqui Rainforest.
Visit a coffee cooperative in the small village of San Miguel de Sarapiqui and take a traditional coffee tour. Enjoy a local lunch here.
There is even a fresh tilapia made on-site. And then tour the grounds of the cooperative to learn about the coffee process from bean to cup.
Next, board a tractor-drawn cart excellent for navigating the jungle along rugged uphill terrain on the way to our special jungle oasis.
Day 10: Sarapiqui Rainforest
Enjoy a day in the beautiful Sarapiqui Valley.
Optional activities (all included in our overnight package, weather-depending the) include swimming in the river, night walks, and an empanada-making lesson or lounging in the hammock.
Day 11: Sarapiqui Rainforest/Tortuguero
Head to Tortuguero. Opt to visit the nesting grounds of the green and leatherback turtles at night (seasonal).
The journey to Tortuguero is half the adventure. Begin by taking a tractor-drawn cart, board a private van, and finish it off with a journey by boat.
This unique village has walking paths that extend into the national park, a fantastic place to see wildlife even when turtles aren't in season.
Day 12: Tortuguero
Enjoy free time to explore Tortuguero.
Opt to kayak through the canals and view the wildlife, wake up early and head to the beach to watch turtle eggs hatch (seasonal), or just wander through the town.
Day 13: Tortuguero /Puerto Viejo de Talamanca
Head to Puerto Viejo de Talamanca. Opt to snorkel in the Caribbean, hike in Manzanillo National Wildlife Refuge, or rent a bike to hit the beach.
A morning boat ride and drive ends in Puerto Viejo de Talamanca, with spectacular scenery en route.
This seaside town is perfect for relaxing or exploring the Manzanillo National Wildlife Refuge.
Day 14: Puerto Viejo de Talamanca
With the free time here head out and explore.
Don't forget to try some fantastic Afro-Caribbean cuisine. The picturesque village of Puerto Viejo de Talamanca`s 14 km of incomparable white and black sand beaches are surrounded by exotic tropical vegetation.
Opt to rent a bike, hike to monkey point, go snorkeling, or take it easy and explore La Isla Botanical Gardens.
Day 15: Puerto Viejo de Talamanca/San Jose
Enjoy free time in the morning before heading back to San Jose for the final night with the group. Take a bus ride over the mountains back to the capital.
Day 16: San Jose
Sadly, it is time to go home!
Interesting Facts About Costa Rica!
To sum up a few interesting facts about Costa Rica at the beginning, the country has about 5% of the world's species, volcanoes, exotic wildlife, rainforests, AND divine beaches to explore on both coasts; the Caribbean and the Pacific!
Technically a part of the North American continent, Costa Rica is generally considered a part of Central America.
Even though it is one of the smallest countries on the planet, with a population of just over five million.
The official language is Spanish, but there are several native languages being used actively in Costa Rica.
The national currency is the Costa Rican colón, which is worth 616 to $1.
Visitcostarica.com also claims that Costa Rica offers the perfect combination of relaxation, adventure, culture, fine cuisine, and wildlife. That is a lot!
Sustainable Tourism In Costa Rica
Sustainable tourism in Costa Rica is a priority for the Costa Rica Institute of Tourism, which has developed a Sustainable Tourism Certification (STC) program.
With hoards of tourists visiting every year, the institute fronts a conscious approach toward ecotourism in Costa Rica. The focus is on preserving the environment and local communities through everyday activities.
In the adventure tour I am following, G-Adventures has selected the most popular destinations and amazing adventures possible for the 2 weeks itinerary in Costa Rica.
Wrap-Up 2 Weeks In Costa Rica
This itinerary for the G-Adventures tour of Costa Rica actually spans over 16 days – but if you start on a Friday and end on a Sunday, it is within the 2-week sphere – right!?
There are so many amazing things to do in Costa Rica, and I ended up staying for over a month, yet still, there were things I only barely touched on or saw passing by in the distance!
But I am a super dedicated slow traveler, so if you like to do a lot of things in a short amount of time, don't listen to me!
The G-Adventure tour is perfect for that, though, you really get the best of the best of Costa Rica in just over two weeks!
Related blog posts:
From City Lights to Cloud Forests: How To Travel From San Jose To Monteverde (2023)
The Lost City Hike Colombia Hot, Airy, And Spectacular! (2023)
Inca Trail Booking – Join A Spectacular Glamping Inca Trail Hike (2023)!