Experience the Enchanting Beauty of Florida in December! (2023)
Are you tired of shoveling snow and bundling up in layers of clothes in the weeks before Christmas? Florida in December is a captivating destination that promises an extraordinary escape from the winter blues!
If you are dreaming of a warm and sunny escape, Florida, with its balmy weather, stunning landscapes, and myriad of attractions, offers a fantastic holiday experience.
Whether you seek sun-soaked beaches, thrilling adventures, or cultural explorations, this enchanting state has something to offer everyone.
Let's embark on a journey to discover the wonders that await in the Sunshine State during the magical holiday month of December.
Florida In December
Even though the temperatures in the air and waters are significantly lower than in the summer, you can still pack your bikini and sun hat in Florida in December.
So make the journey to escape the cold and enjoy Florida's inviting December weather!
The Friendly Florida December Weather
One of the best reasons to head to Florida in December is the weather, plain and simple.
Unlike many other parts of the country, Florida enjoys mild temperatures and plenty of sunshine during this time of year, which is also the start of the Caribbean dry season.
The average temperature in the state hovers around 70 friendly degrees Fahrenheit, with some areas experiencing slightly cooler temperatures in the evenings.
While Florida does get some rain during December, the showers are typically brief and scattered, so they will not ruin your day.
You can expect plenty of blue skies and sunny days (yet not too hot), making it the perfect time to hit the beach or explore the outdoors.
In addition to the pleasant weather, December also brings a festive atmosphere to Florida as Christmas is closing in (too fast, as always).
Whether you're looking for family-friendly fun or a romantic getaway with your soul mate, Florida has everything from holiday parades to light displays; plenty of events and activities keep you entertained!
7 Best Florida Destinations To Visit In December
Miami
First, Miami is a bustling city that never sleeps, and December is no exception!
The city has plenty of events and activities throughout the month, with one of the highlights being Art Basel Miami Beach.
This annual art show features works from over 200 leading international galleries, attracting artists and art lovers from around the world!
Key West
If the fast-paced city vibe is not for you, you can find a more laid-back atmosphere a few hours southwest, in Key West, where you still find lots of activities, amazing dining, and vibrant nightlife.
This charming destination on the tip of the US has a small-town feel and is known for its beautiful beaches and its own unique culture.
Key West transforms into a "winter wonderland" (without the snow) with the annual Key West Holiday Fest in December.
This festival features a variety of events, including a lighted boat parade and a holiday gift bazaar.
Orlando
Another great destination for a Florida December gateway is Orlando. While theme parks are a popular attraction year-round, they take on a whole new level of magic during the holiday season.
Disney World, Universal Studios, and SeaWorld all have special events and shows taking place in December, including special parades and fireworks displays.
Try to make it to the annual tree-lighting ceremony, or go indoor ice skating before you go back out and hit the beach!
Tampa
Because of its geographical location on Tamba Bay and the Gulf of Mexico, Tampa in December is warmer than average, which means amazing beach lounging possibilities.
In the festive month in Tampa, you can explore the Zoo Tampa for a wilderness Christmas experience, stroll through Busch Gardens Christmas Town, or go ice skating at the Downtown Tampa Winter Village.
Also, check out the Gingerbread Village at Glazers Children's Museum for Christmassy flavors!
Fort Myers
During the month of December, you will find a plethora of cultural events in Fort Myers, everything from hilarious comedies to musical experiences in all varieties.
The famous tourist attraction Edison and Ford Winter Estates stays open at night in December, and so does the Holiday House, which is elaborately decorated for the celebration.
The Palms Dinner Theatre sets up special holiday-themed shows and an amazing buffet inspired by the season.
Fort Lauderdale
In Fort Lauderdale in December, the warm weather, the beautiful beaches, and the festive atmosphere make it a great place to visit this holiday season.
Do your Christmas shopping at Galleria Mall, go on a holiday-inspired food tour, or go for an evening of cultural immersion at the Broward Center for the Performing Arts!
Fort Lauderdale offers everything from several fun boat parades to ice skating rinks, and the Winterfest Boat Parade is a magical annual December event where you can see the city's most beautiful sites from offshore!
Take a trip down Las Olas Boulevard in holiday dressing, with or without your credit card in Christmas mode, and see all the unique shops and restaurants lit up for the celebration.
West Palm Beach
West Palm Beach is a beautiful destination for the holiday season in December.
This tropical city is filled with natural beauty, inviting beaches, and festive activities that are perfect for this time of year.
Check out Sandi the Christmas Tree, the Palm Beach holiday boat parade, Santa in the Square, and the 100-foot Christmas tree!
Many outdoor events occur throughout West Palm Beach in December, including various Christmas parades, tree-lighting ceremonies, live music performances, and much more.
Next up, here are some must-see attractions to visit during your Florida December adventure!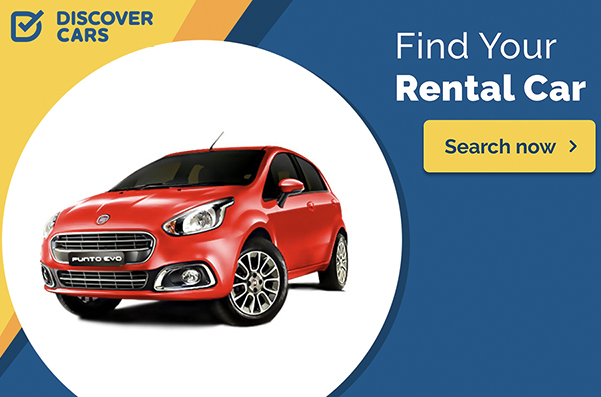 Must-See Florida Attractions In December
In Orlando, the parades and otherwordly fireworks display is unlike anywhere else or any other time of the year.
Situated only a four-hour drive from Miami, you can rent a car and do a multi-destination tour of Florida to get the best of "all worlds"!
In Miami, the Art Basel Miami Beach takes place in the first week of December each year and has become a global attraction.
This arts festival connects leading collectors, galleries, and artists from across the globe.
The Florida Keys offer a spectacular experience for lovers of nature and the beach combined with a small-town vibe dressed up for the holidays.
The Keys are more than the famous Key West; you have Key Largo with great scuba diving and snorkeling sites, where you can also explore the Everglades!
And you can still experience magic snorkeling or diving adventures in John Pennekamp Coral Reef State Park, one of the most well-known coral reefs globally, or explore the Dry Tortugas National Park.
Now that we've seen some must-see attractions in Florida during December let's dive into the next section and discover what the beaches in Florida have to offer during December.
Sun-Drenched Beaches: Unwind and Rejuvenate
In December, Florida's beaches exude a tranquil charm that captivates visitors.
Picture yourself strolling along the soft, sandy shores with the gentle waves lapping at your feet. The radiant sun casts a golden glow, inviting you to bask in its warmth.
From the pristine shores of Miami Beach to the laid-back beauty of Clearwater, Florida boasts a coastline that dreams are made of!
Many of Florida's beaches also offer amenities such as picnic areas, restrooms, and showers, making it easy to spend the whole day without having to leave the area.
One of the best things about Florida's beaches in December is that they tend to be less crowded than during the peak summer season.
This means that visitors can fully enjoy the beautiful surroundings and indulge in some much-needed relaxation without feeling rushed or overwhelmed.
With the warm and sunny weather, December is the ideal time to visit the beaches in Florida!
Now that we've explored the beaches, let's dive into the next section and discover some of the outdoor activities you can enjoy in Florida during December.
Cultural Delights: Immerse Yourself in Art and History
Florida's rich cultural heritage is reflected in its vibrant art scene and historical landmarks.
Visit the vibrant city of Miami, where art deco architecture in Wynwood and world-class museums converge.
Explore the charming streets of St. Augustine, the oldest continuously inhabited city in the United States, and immerse yourself in its fascinating history.
Discover the captivating blend of Cuban and Floridian cultures in the vibrant neighborhoods of Tampa's Ybor City and Little Havana in Miami.
Florida's cultural tapestry is as diverse as it is captivating!
Thrilling Adventures: Indulge Your Adventurous Spirit
For thrill-seekers and outdoor enthusiasts, Florida presents a playground of exhilarating activities.
December offers the perfect ambiance for outdoor adventures, as the temperatures are not too high, and the region has just come out of the wet season.
Dive into the crystal-clear waters of the Florida Keys and discover a vibrant underwater world teeming with marine life, scuba diving, or snorkeling.
Embark on an unforgettable airy airboat ride through the Everglades, where you can witness the awe-inspiring beauty of this unique ecosystem.
Get up close with the local wildlife, including alligators, panthers, and bald eagles!
For a more thrill-seeking adventure, consider a trip to one of Florida's many theme parks. Ride the coasters at Universal Studios or get up close with the animals at Busch Gardens.
Or indulge in adrenaline-pumping water sports along the coast, such as jet skiing, parasailing, or surfing.
And don't forget about the water parks, which are still open during the winter months, providing a refreshing break from the sun.
If you're looking for a more low-key activity, consider renting a bike or taking a stroll through one of Florida's many state parks.
Florida's diverse landscapes offer endless opportunities for adventure and exploration.
And with Christmas just around the corner, many of these parks offer holiday-themed events and light displays. It's time to experience the magic of Christmas at Florida's many fairs and festivals.
Festive Celebrations: Experience The Magic Of The Holiday Season
December in Florida brings an enchanting atmosphere of festivities and celebrations in all its captivating and fun destinations!
From dazzling light displays to cheerful parades, the holiday spirit permeates the air.
One of the most popular Christmas fairs in Florida is the St. Augustine Nights of Lights.
This festival runs from November to January and features millions of twinkling lights throughout the historic city.
You can get lost on carriage rides, shake your legs to live music, and have sweet holiday treats while taking in the breathtaking light display.
Another must-see event is the Winterfest Boat Parade in Fort Lauderdale. Watch as boats decorated with lights and festive decorations make their way down the Intracoastal Waterway.
This event is free and can be enjoyed from various locations along the route.
Head to the Key West Holiday Fest for a unique twist on the classic Christmas fair. This festival features a lighted boat parade, a holiday-themed bar crawl, and even a festive pet parade
Experience the magic of the renowned Walt Disney World Resort, where the theme parks come alive with stunning decorations and joyful performances.
Attend captivating holiday concerts, explore lively Christmas markets, and indulge in seasonal treats that will delight your taste buds.
Celebrate the holiday season in Florida, where every moment is imbued with merriment and wonder.
Natural Wonders: Discover Florida's Breathtaking Landscapes
Beyond its pristine beaches, Florida is blessed with an abundance of natural wonders.
Explore the mystical beauty of the Everglades National Park, a vast wetland teeming with wildlife.
Marvel at the otherworldly landscapes of the Dry Tortugas, a cluster of islands boasting pristine waters and a historic fortress.
Embark on a scenic hike in one of Florida's numerous state parks, where lush forests and sparkling springs await your discovery.
Nature lovers will find solace and serenity amidst Florida's diverse and awe-inspiring landscapes.
Are There Any Downsides To Florida In December?
Well, if you feel that December and lots and lots of snow belong together, closing in on the holiday season, Florida might not be for you!
Also, December is one of the high seasons for tourism and visitors in the state, and prices are higher than in the spring and fall shoulder seasons.
Wrap-Up Florida In December
In conclusion, if you're looking for a warm-weather getaway, Florida is the perfect destination for a December vacation.
With mild temperatures, sunny skies, and plenty of outdoor activities, you'll forget all about the cold winter weather back home.
Florida in December offers a captivating escape filled with sun-drenched beaches, thrilling adventures, cultural delights, festive celebrations, and breathtaking natural wonders.
Whether you seek relaxation, excitement, or cultural immersion, the Sunshine State has it all.
From the best Florida destinations to the must-see attractions and the exciting Christmas fairs, there's something for everyone in the Sunshine State.
So pack your sunscreen, and escape to Florida this December. As the saying goes, "Life is too short for bad weather!"
Related blog posts:
Top-Rated Fabolous Miami Hotels With Rooftop Pools (2023)
How Far Is Fort Lauderdale From Miami (+ Tours, Sights And Transport Options) 2023!
Key West vs Key Largo: Which Is Perfect For Your Weekend Getaway 2023?