How Far Is Fort Lauderdale From Miami (+ Tours, Sights And Transport Options) 2023!
If you're thinking about taking a trip to (or around) the Miami area, you may be wondering how far is Fort Lauderdale from Miami.
I visited Miami in August 2022 solo, staying in some really cool South Beach hotels. While there, I took the journey to Fort Lauderdale to take a helicopter tour!
So not only did I see everything from the ground, I saw it from the air! THAT I recommend!
Fort Lauderdale and Miami are about 25-30 miles apart depending on your start and end point, so it's not a very long drive.
Please expect any link on this page to be an affiliate link! If you book your travels or services through this link, it may provide a small commission for me at no extra cost to you. As an Amazon affiliate, I also earn from qualifying purchases!
Drive From Fort Lauderdale To Miami
The drive from Fort Lauderdale to Miami normally will take you around one hour, dependent on the time of day, traffic, and also Murphy's Law!
In this article, you will also find out about the differences between Fort Lauderdale and Miami, as well as some tips for what to do, and getting around and between both cities.
Keep on reading for some great suggestions on what to do and see in each place as well if you're planning a road trip to south Florida, so be sure to stay with me to the end!
Tale of Two Cities: Fort Lauderdale vs Miami
Fort Lauderdale and Miami, are two cities separated by just 30 miles, yet they couldn't be more different!
From the food to the weather (Fort Lauderdale has a bit more rain and a bit higher temperatures) to the vibe, there's a lot that sets these two Floridian metropolises apart!
So if you're trying to decide whether to spend your vacation in Fort Lauderdale or Miami (or both!), read on for a rundown of what each city has to offer.
Also read: Breathtaking Helicopter Tour Fort Lauderdale 2022!
Fort Lauderdale Or Miami Or Both?
If you want to explore both cities and have the time, there are plenty of things to see and do in each one. You could easily spend a day or two in each place and still have plenty left to see or do for future visits!
So whether you're looking for beaches, nightlife, shopping, or just some great Cuban food, these two destinations in South Florida have something for every kind of traveler.
Discover Cars Give The Best Roadtrip Car Deals!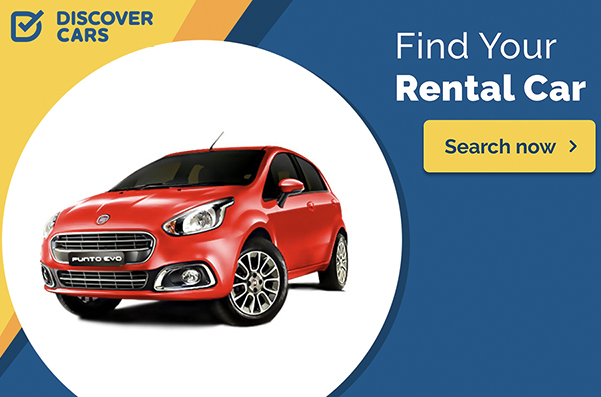 Fort Lauderdale 101: The Beach Capital of Florida?
With seven miles of crispy golden sands and an average temperature of 83 degrees Fahrenheit, it's no wonder that Fort Lauderdale is known as the "Venice of America."
This subtropical paradise is home to some of the best beaches in Florida, not to mention a large variety of art galleries, museums, and shopping centers.
Oh, and did you know that it's also one of the safest cities in the United States?
If you are single, Downtown Fort Lauderdale, nestled between Rio Vista and Tarpon River, offers both singles and young professionals a trendy neighborhood with lots of fun things to do!
Fort Lauderdale is a great place for anyone looking for a laid-back beach vacation with plenty of opportunities for relaxation AND a city vibe close by, both daytime and at night!
Also read: Find Your Perfect Destination In Cuba & The Caribbean!
Take a walk on the renowned beach
Visit the Fort Lauderdale Museum of Art
Have a picnic in one of the city's many parks
Rent a paddleboard or kayak and explore the waterways
Catch a show at the Broward Center for Performing Arts
Sample local cuisine at one of the many restaurants in town
Browse the super high-end shops, or get your platinum credit card out!
Check out shows or festivals happening when you are there.
Fun Tours In Fort Lauderdale
Here are three of the top 5-out-of-5 stars rated tours you can do in Fort Lauderdale!
What on earth is a mini powerboat?
Well, imagine a mix between a speedboat, a kayak, and a water scooter, and you are pretty close!
Fort Lauderdale is known as "Americas Venice", and with this little Speedy Gonzales, you can explore the waterways of the city, admiring the yachts, mansions, and mangrove forests surrounding the canals.
The boats take a maximum of two people and are easy to navigate without any hassle, so you can just enjoy the journey. And gas is included (phew, lucky these days!!)
This is a tour for foodies! In a small group, you will get front-row access to the best food-tasting tour, exploring the city's culinary gems with a guide!
Your culinary guide will take you to places you probably would not have found on your own, and you will be treated to no less than eight food tastings on the way (and three cocktails)!
You can really treat yourself to experience Fort Lauderdale and Miami Beach from the air on a helicopter tour!
I did this in August 2022, and although a little nervous (seated in a small glass bubble!), I definitely don't regret it!
With this amazing tour, you get an unforgettable view of Fort Lauderdale and Miami beaches and cityscapes, with your pilot pointing out all the interesting sites below you.
Miami 101: The Party Capital of Florida?
In contrast to its chilled-out neighbor to the north, Miami is a bustling metropolis with a decidedly Latin flavor. Actually, the Cuban population in Miami comprises 70% of the total population!
Truth be told, Miami has its own beach paradise out on Miami Beach, from the laid-back North Beach area to the fancy glam-prone South Beach well known for housing some of America's most rich and famous (and sparkling night clubs).
On my Miami visits, I normally stay in Miami Beach, and I particularly love the amazing art deco South Beach boutique hotels that are incredibly beautiful and in the middle of everything!
From the Cuban coffee shops on Calle Ocho to the colorful art deco buildings of South Beach and the endless Everglades, Miami is a vibrant city that's brimming with energy where you can explore all day long.
And when night falls, the party gets started—this city knows how to let loose. If you're looking for a fun-filled vacation with plenty of nightlife and activities to choose from, Miami is the place for you!
Also read: 7 Perfect Itineraries For How To Spend A Day In Miami (Or 7 Days!)
Visit the trendy neighborhoods on Miami Beach, like the Art Deco District, with its particular architecture and ambiance.
Visit one of the world's most famous beaches, South Beach! The beaches here are world-famous for a reason, and visitors can enjoy all kinds of watersports AND the glam chill at the same time!
Art lovers will appreciate Miami's many galleries and museums, including the Perez Art Museum and the Wolfsonian-FIU.
Take a stroll through the trendy and unique Wynwood Arts District
Soak up the Cuban culture of Little Havana, one of the interesting areas Miami has to explore
Catch a baseball game at Marlins Park or Dolphins game at Sun Life Stadium
There's no shortage of restaurants in Miami serving up cuisines from all over the world!
Shopping is another popular pastime in Miami, with luxury brands and designer outlets scattered around
I visited Miami on several occasions during the spring and summer of 2022, and I had several great experiences with organized tours in Miami that I really loved!
Going on an organized tour can be a great way to get the best of a city that you don't know so well. And even though super touristy, I actually did the hop-on, hop-off bus around Miami and really liked it!
A great place to get an overview of a new place in a short time.
Also read: Day Trip From Key West To Cuba (Yes, It's Possible)!
This one really is interesting, flying through the Everglade's watery grass, looking for alligators while your guide tells you all about the history of the area and the animals that live there.
These swamps are infinite, at least; they appear to be when you hover through the shiny waterways.
Doing a tour out to the Everglades, you start at a meeting point where a bus takes you there and back, and the guides give their all for you to have a great experience!
Sunset Cruise In Biscayne Bay
One chill, fun, and slightly informative thing to do are take a sunset cruise of Biscayne Bay!
This cruise is also referred to as the "millionaire row cruise", as you will pass all the islands with all the mansions and get all the latest gossip of the people living there, some of whom are world famous stars!
Regardless if this interests you, the guides are funny and entertaining, the ambiance wonderful (if the skies are clear), and the bartender service-minded.
The cruises normally start from the docks of Bayside Marketplace; make sure to book beforehand end enjoy!
Wynwood Cycle Bar Crawl
Have you ever seen a group of people on board a weird vehicle passing by, while they are all pedaling, toasting, and probably singing?
In that case, you have seen a cycle bar crawl!
If you are a group of friends or an extended family (of adults), this can be a super-fun way to tour the Wynwood district in Miami!
It will not be fast, and you might miss some sights, but you will definitely have a blast, according to all the 5-star reviews this tour is getting!
Best Ways To Get From Fort Lauderdale To Miami 2022
How Far Is Fort Lauderdale From Miami Without Traffic?
If you are driving or have just picked up your rental, you might be lucky. How far is Fort Lauderdale from Miami, or how long does it take to drive without traffic?
If you should run into such luck that the roads are all clear, you will use around 40 minutes from Fort Lauderdale-Hollywood International Airport to Bayside Marketplace in Downtown Miami!
Brightline Train Connection Fort Lauderdale – Miami
Brightline is a high-speed rail service currently operating between Miami, Fort Lauderdale, and West Palm Beach.
The Brightline connection between Fort Lauderdale and Miami takes around 35 minutes. You can buy a "smart" ticket that gets you complimentary wifi for $10 or a "premium" ticket that gets you lots of complimentary stuff like snacks, priority boarding, and more!
In 2023, service from Miami to Orlando begins as well, with stops at our shiny new stations in Aventura and Boca Raton along the way.
Also read: 7 Fabulous Days In Grand Cayman Itinerary 2022!
Bus From Fort Lauderdale To Miami
The Flixbus from Fort Lauderdale to Miami takes a bit longer, it takes between 45 minutes and 1 hour and 15 minutes, and the price is $7.99.
On the Flexbus, you also have free wifi and outlets for charging your gadgets on the way.
You can also check out a variety of bus companies using Busbud, which will find you the best and cheapest fare that suits your travel plans!
Uber From Fort Lauderdale To Miami
What is the cost of a ride from Fort Lauderdale, FL to Miami, FL? The average price for this trip fluctuates between $45.00 – $93.00.
Just open the Uber app and input Miami, FL, in the "Where to?" box, and the available options will appear with prices for you to decide.
How Far Is Fort Lauderdale From Miami Beach?
The extra distance you need to reach Miami Beach from Fort Lauderdale is basically next to nothing!
The easiest way by car is to choose the 195 part bridge part causeway on the northern side of Miami, over to Miami Beach, and it is almost the same journey as reaching Downtown Miami.
Also read: Vibing Jamaica Holidays 2023!
Fort Lauderdale Airport Shuttle To Miami Beach
If you are arriving at Fort Lauderdale Airport and plan on heading straight to Miami, you can get an Airport Shuttle from the airport to Miami Beach!
The cost of this would be around $35 and up!
How Far Is Fort Lauderdale From Key West?
Key West, where you find the southernmost point in the US, is around 166 miles from Miami and takes about three and a half hours by car.
So from Fort Lauderdale to Key West, the distance is around 189 miles, and the drive takes just under four hours, pending traffic!
Need A Flight? Check Prices Here!
Wrap-Up How Far Is Fort Lauderdale From Miami?
So there you have it, distance and time, transport options from Florida destination Fort Lauderdale to Miami, and a brief overview of what makes Fort Lauderdale and Miami two of the most popular tourist destinations in Florida.
Whether you're looking for relaxation or excitement (or both!), you'll find what you're looking for in one of these incredible cities. And both are sitting right there on the beach – could it be better?
Bon voyage!