Stunning Key West to Miami Road Trip (All Transport Options) 2023
Picture yourself driving down a winding road with the ocean stretching out as far as the eye can see on one side and the lush greenery of the Florida Keys on the other.
Stunning!
The road trip from Key West to Miami is a journey every traveler should experience, and for a good reason!
Not only does it boast stunning scenery, but it also offers unique cultural experiences and transportation options to fit any traveler's needs.
This page contains affiliate links! If you like this free content and do your bookings through my links, it may provide a small commission for me at no extra cost to you! As an Amazon affiliate, I also earn from qualifying purchases. Thank you for your support!
Key West to Miami
In this article, you will find out why a road trip from Key West to Miami should be on every traveler's bucket list, including the sights to see along the way and the delicious cuisine to savor, and the ways to travel!
Driving from Key West to Miami with no stops will take around four hours, a distance of around 166 miles.
But of course, you should not do that! When embarking on this journey, make it a road trip and stop to take in the sights and scenery!
So fasten your seatbelts and get ready for an adventure of a lifetime along Florida's iconic coastal highway.
Options for Transportation: Bus, Private Transfer, or Rental Car
When planning your road trip from Key West to Miami, one of the most important decisions to make is how to get there. Luckily, there are several options available to suit any travel style and budget.
For those who prefer to sit back and relax, taking a bus or taxi is a great option.
The Greyhound bus service operates multiple times a day between Key West and Miami, with comfortable seating and onboard amenities such as Wi-Fi.
For a more personalized experience, pre-booked private transfers are a popular choice.
You can book a private car or van with a driver to take you from Key West to Miami, with the added benefit of being able to make stops along the way.
This is a great option for those who want to see more of the sights between the two cities.
Finally, for those who want complete control over their itinerary, renting a car is the way to go.
This allows you to explore each destination at your own pace and make detours whenever you please. Just be aware that parking in some parts of Miami can be difficult and expensive.
No matter which option you choose, the road trip from Key West to Miami is a journey worth taking in itself.
And with transportation sorted, you can focus on all the amazing sights and experiences you'll encounter along the way.
Next up, let's take a look at some of the top sights to see on this epic trip!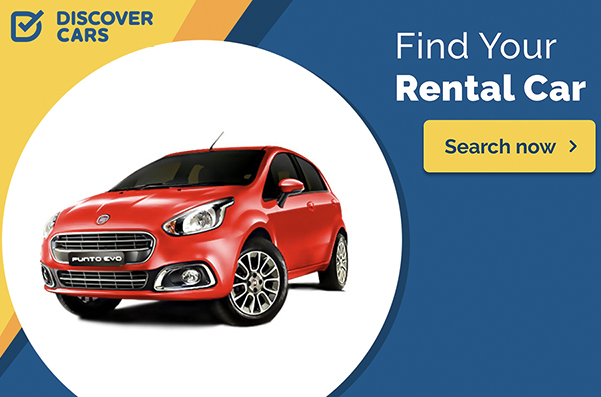 The Stunning Scenery Along The Way
As you make your way from Key West to Miami, the stunning scenery along the way will leave you in awe.
The ocean views are nothing short of breathtaking, and the lush greenery of the Florida Keys adds a touch of natural beauty to your journey.
Whether you're driving down the Overseas Highway or even taking a leisurely boat ride, the scenery will make you want to stop and take it all in.
As you travel from island to island, you'll see a variety of landscapes – from rocky shorelines to white sand beaches.
There are plenty of scenic spots to pull over and snap a photo, so be sure to have your camera ready.
You can stop in any of the other small charming Florida Keys along the way, like Kudjoe Key, Big Pine Key, Maraton, Vaca Key, and Key Largo (the long key, you will see why!).
As you near Miami, the scenery changes once again, and the city skyline comes into view.
The contrast between the natural beauty of the Keys and the urban landscape of Miami is striking, and it's a testament to the diversity of attractions you can experience in this part of Florida.
With so much to see and explore along the way, the Key West to Miami road trip is about more than just getting to your destination – it's an adventure in itself.
Next up, we'll take a closer look at the unique culture and cuisine you'll encounter in each destination.
Check out 17 brilliant things to do solo in Miami here!
Sights to See From Key West To Miami
As you embark on your road trip from Key West to Miami, you'll be stunned by the sheer beauty of the landscapes that unfold before you.
Here are just a few sights you won't want to miss along the way:
The Ernest Hemingway Home and Museum: For literary fans, a visit to the Ernest Hemingway Home and Museum in Key West is an absolute must.
Here you can walk in the footsteps of one of America's greatest writers and see the home where he wrote some of his most famous works.
The iconic Seven Mile Bridge has been featured in an unknown number of movies and shows, and with the stunning views from this stretch, it is easy to see why!
They are truly breathtaking, with crystal-clear waters stretching out as far as the eye can see.
Bahia Honda State Park: Located just a short drive from the Seven Mile Bridge, this state park is a must-see for nature lovers.
Here you'll find crystal-clear waters teeming with marine life, as well as white sand beaches that are perfect for lounging.
Finally, you find the John Pennekamp Coral Reef State Park in Key Largo before you hit the mainland.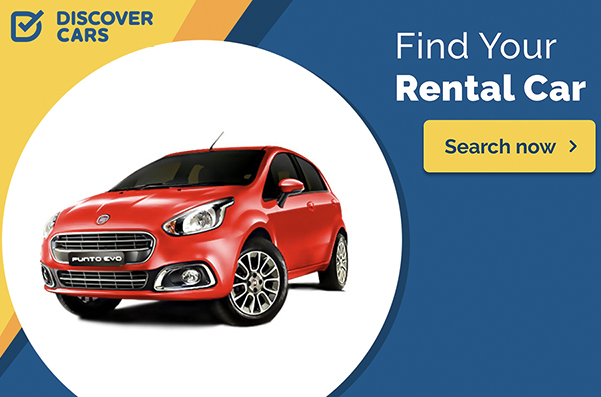 The Unique Culture and Cuisine in Each Destination
The Key West to Miami road trip offers not only stunning natural beauty but also a chance to experience the unique culture and cuisine of each destination.
In Key West, the laid-back island vibe is infused with Cuban and Caribbean influences.
You'll find delicious seafood dishes, including the famous conch fritters, and a thriving arts scene with galleries and street performers.
Stop for lunch at the Big Pine Rooster in Big Pine Key, and stop in Marathon to explore the local seafood markets or try your hand at catching your own dinner during a fishing excursion.
The city also boasts a thriving turtle hospital, where you can see the rehabilitation of injured sea turtles up close.
In Key Largo, you can have amazing seafood at The Catch Restaurant & Bar before you leave the Florida Keys behind and close up on the mainland and Miami.
With so much to see and experience along the way, it's no wonder that the Key West to Miami road trip is a must-do!
And with a variety of transportation options and price ranges available, you can explore the unique culture and cuisine of each destination at your own pace and budget.
Arriving In Miami
Miami, on the other hand, is a vibrant and diverse metropolis with a strong Latin American influence; I have seen a number of up to 70% Cubans inhabiting this part of Florida!
Be sure to stop in Little Havana while you are in Miami; this vibrant neighborhood is known for its colorful murals, delicious food, lively music scene, and a lot of Cubans playing domino in the parks!
You can sample authentic Cuban cuisine and dance the night away to live salsa music.
Art lovers will appreciate the Wynwood city district, as well as the city's world-class museums and galleries, while fashionistas can indulge in high-end shopping at designer boutiques downtown.
Even though you left the tranquil keys behind, white and wide Miami Beach offers a different beach experience close to shopping, restaurants, bars, parks, and fancy beach clubs like Nikki Beach!
Wrap-Up Key West To Miami
These are just a few of the many sights and experiences waiting for you on your road trip from Key West to Miami in Florida. So choose your transport, buckle up, and get ready for an amazing trip!
The amazing scenery, culture, and cuisine are sure to be an unforgettable experience.
A road trip from Key West to Miami, whether by bus or car, or donkey, should definitely be at the top of your to-visit list!
Related blog posts:
7 Fabulous Boutique Hotels In South Beach Miami For Any Occasion! (2023)
17 Brilliant Things To Do Alone In Miami 2023!
6 Top-Rated Private Boat Tours Miami 2023 Tailored To Your Desires!
Key West vs Key Largo: Which is the Better Destination for Your Weekend Getaway 2023?
Key West vs Miami – Which Is Perfect For You? (2023)