Key West vs Miami – Which Is Perfect For You? (2023)
When deciding between Key West vs Miami for a vacation, I can assure you it is going to be a tough call! Up front, I just really want to ask you; can you do both?
Key West is definitely the more laid-back and tranquil option, evocative of a lush island escape.
In just two days, you can easily take in all that Key West has to offer, although I recommend you stay longer if you can!
On the other hand, if high-end shopping, extravagant dining, glam, and lively nightclubs are what you seek, then Miami probably is the better destination for you!
With a plethora of bustling activities, glamorous Miami attracts an enormous amount of visitors from all over the world and walks of life.
Let's dig into the pros and cons (or differences) between the two destinations in more detail, starting with a short overview of the beautiful zone of the Florida Keys on the southwestern tip of the USA!
First, The Florida Keys!
The Florida Keys are a true tropical paradise that draws tourists from all over the world.
With a length of around 120 miles, the drive from Miami to Key West passes the crystal-clear waters of the Atlantic Ocean, all the keys like beads on a chain, and the famous Seven Mile Bridge on the way!
The Keys are considered a prime destination for anyone seeking out water-based activities such as fishing, boating, snorkeling, and (of course) scuba diving – and I do not disagree!
Overall, the Florida Keys are a perfect destination for anyone seeking sun, sea, and adventure in a tranquil and charming environment!
Starting With Key West
I love Key West! This incredibly charming southern town was so much prettier, cozier, more fun, and in all ways possible, better than I imagined before I visited!
One particular location in Key West that draws visitors is the vibrant and lively city of Key West, the southernmost point of the Florida Keys.
When I was passing in the excruciating July heat, the line to getting your photo taken here was way too long for the level of Fahrenheit, so I snuck myself to a photo from afar instead!
Lots of visitors also flock to the renowned Duval Street, famous for its eclectic mix of bars and nightlife destinations.
Another must-see attraction is Mallory Square's nightly Sunset Celebration, where tourists gather to witness a breathtaking sun view as it rises and sets over the glistening waters.
For those who seek a more cultural experience, the Ernest Hemingway Home and Museum should not be missed.
He had a house here in Florida as well as in Havana, the intriguing capital of Cuba, where he lived for a large part of 30 years!
This remarkable house was once home to one of America's most iconic and renowned authors and has been preserved as a museum of his life and work.
With an abundance of activities to choose from, you will surely be spoilt for choice.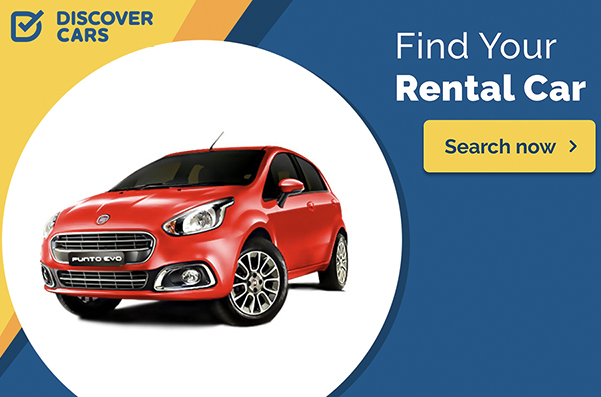 If you're seeking a quieter, more relaxed island experience with an abundance of quirky museums and unique attractions, Key West is where you should set your sights.
Key West, while known for its scenic beauty, tranquil beaches, and watersports like snorkeling and scuba diving, is a small yet bustling town.
Its quaint, laid-back atmosphere offers a unique feeling that's hard to come by in bigger cities like Miami.
Among the most popular things to do in key west are the Hemingway Home and Museum, Harry S. Truman Little White House, and the Key West Butterfly and Nature Conservatory!
Go shopping in Duval Street, and visit the Fort Zackary Taylor Historic State Park, where there are a lot of outdoor activity options like hiking, biking, fishing, and lounging in the sun.
For a stunning sunset, head over to Mallory Square for the Sunset Celebration, but get there early, as this is a popular time to be here it gets crowded!
If water sports, unique museums, and an island vibe are your thing, you should make your destination Key West.
However, if you're looking for the type of flashy, trendy culture and aesthetic that Miami has become known for, Key West may fall short.
4 Top-Rated Tours in Key West:
Where To Stay In Key West
In Key West, some of the most popular top-rated options include:
These resorts offer stunning ocean views, private beaches, and top-notch amenities such as spas, tennis courts, and swimming pools.
If you prefer a smaller, more intimate setting, you might consider one of the numerous bed and breakfasts or smaller boutique hotels scattered throughout Old Town.
I stayed at the NYAH (short for Not Your Average Hotel), and it was great for the budget.
Also, it had the perfect location, breakfast included, was super nice, free coffee 24/7 (important!), and had a great backyard with three pools!
But be advised; the Florida Keys is NOT a cheap place; you will be hard-pressed to find accommodation for under $100 a night, even for shared accommodation.
Let's head up north to Miami!
Miami "The City Of Lights"
If being amidst a lively, bustling big city with endless attractions, activities, and busy streets is what you crave, Miami is your choice.
Here you can have endless action, glamorous nightlife, diverse culinary options, and busy city streets.
Especially famous South Beach has this vibe where people roam the streets in a bikini as easily as in the little black dress!
Miami's allure lies in its glamorous, exciting, and diverse beach city atmosphere with grand attractions and activities, but that is not all.
The Wynwood Street Art District, with the famous Wynwood Walls Art Center and countless shops, restaurants, bars, and museums, is a super popular part of Miami to visit.
I lived close to here for a month and really enjoyed the atmosphere; make sure to try the food and art tour of Wynwood – you'll love it!
Or head for Downtown Miami and Brickell for amazing shopping, which is also close to Bayside Marketplace.
Here, you find shops in all categories and price ranges, and this is also where many of the boat tours of Biscayne Bay depart!
Make sure to stop by Little Havana for the Cuban vibe, play some domino in Domino Park, and try a cigar and a chilled Cuba Libre.
Miami also has a famously vibrant nightlife, beautiful beaches, and high-end shopping experiences that draw countless visitors every year.
Whether you are a foodie, a shopper, or a beachgoer, Miami has something that tickles everyone.
The North Miami Beach and Sunny Isles Beach areas, in particular, stand out as some of the city's most scenic and visually striking spots.
Miami is also uniquely positioned to cater to all sorts of visitors' desires, from families to singles looking for a party, making it an incredibly versatile destination!
Top-rated places to stay in Miami:
4 Top-Rated Tours in Miami:
Where To Stay In Miami
If you do not like the suggestions above, you might find a stylish shelter for the night in a charming and elegant atmosphere combined in one of these seven fantastic boutique hotels in South Beach, Miami.
Or you can do your own research below based on location and price.
Key West vs Miami
Factor
Key West
Miami FL
Population
26.500
440.000
Beaches
A number of
smaller beaches
Miami Beach
Shopping
Duval Street is the most famous
Excellent throughout, all price levels
Hotels
Decent selection
also pricey
Infinite, often pricey
Climate
Tropical, 2 seasns
Tropical, 2 seasons
Price Level
Medium to high, Key
West is a pricey area
All price levels for food
and entertainment
Transport
Walking distances!
Car, Uber, Public
Airport
Key West International Airport
Miami International
Airport
Activities
Tropical, 2 seasons
Trillions!
Restaurants
A variety of good dining options in Key west
At least 5000 restautants! (OpenTable)
Nightlife
A variety of good dining options in Key West
Never-ending
Security
Considered a safe city
High police presence, avoid downtown Miami at night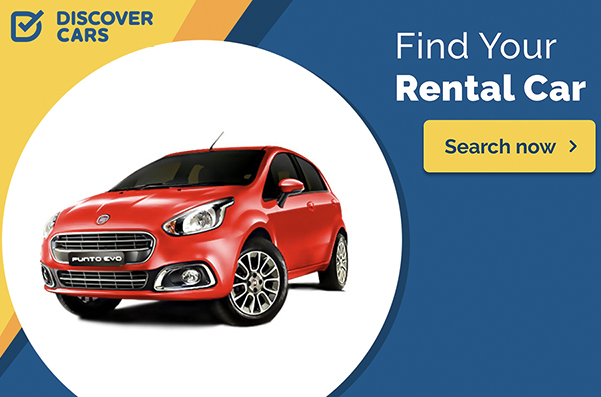 Wrap-Up Key West vs Miami 2023
You'll find a plethora of fun vacation experiences in either destination to suit your holiday desires.
Whether you gravitate towards the bustling energy of Miami or the laid-back charm of Key West, both Florida destinations offer a wealth of seaside oases, culinary delights, and fun activities for all kinds of travelers – you just need to know where to look.
Moreover, both are great travel destinations in November – so you can't go wrong with either.
If time and money permit, consider taking a road trip from Miami to Key West to get the best of both worlds!
Related blog posts:
6 Top-Rated Private Boat Tours Miami 2023 Tailored To Your Desires!
Stunning Key West to Miami Road Trip (All Transport Options) 2023
Key West vs Key Largo: Which is the Better Destination for Your Weekend Getaway 2023?
17 Brilliant Things To Do Alone In Miami 2023!
Breathtaking Private Helicopter Tour Fort Lauderdale Miami (2023)!